OWNER CHEF
Yoshinobu Matsumoto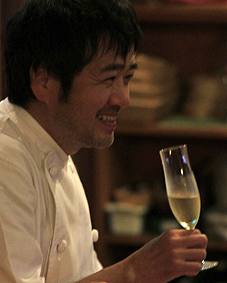 Born and raised in Yatsuo.
Opened ERBACCIA in 2000 in Yatsuo well known for Owara Kaze-no-bon festival and his dishes are full of bounty of the season.
He hopes customers enjoy both conversation and dishes with a fun atomosphere and deepen engagement with wine.
*Started cooking in YOUTH CABIN in Osawano, Toyama
*Moved to TOYAMA DAI-ICHI HOTEL
*Opening Chef at FIORE di FARINA, the first real Italian restaurant in Toyama, in which he experienced six years cooking there
*Head chef at Italian Trattria CIBO in Toyama for five years
*Opened his own restaurant ERBACCIA in March,2000, and present
*had cooking training three times in Italy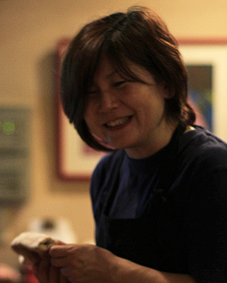 Madam Masako's hearty and friendly service will fullfill you. Feel free to contact her with any request.